Lead Tomorrow with a PhD in Societal Computing
Design and Assess Society-Transforming Tech
Prospective Students
Why Societal Computing?
Societal Computing is a branch of computer science focused on designing technology to shape the digital world and understanding its societal challenges. Our program recognizes the deep relationship between computing technologies and societal dynamics, goals, and outcomes. As our daily experiences increasingly involve computers and networks, computing technology influences how we socialize, work, and communicate. It also presents new risks and shapes tools for managing them. Design choices in digitized environments have profound consequences, shaping our behavior, knowledge, and control over our environment. They also create data for understanding the digital world, but on a scale not analyzable by current methods.

The Societal Computing program is Carnegie Mellon University's response to this challenge. We bring to bear a wide variety of tools and disciplines to discover the scientific principles and laws governing the relationship between the design of computing technology and the nature of digital society. While traditional computer science forms its foundation, our approach necessitates cross-disciplinary solutions. We draw from the fields of sociology, psychology, economics, public policy, cultural studies, machine learning, sustainability, applied statistics, and ethics. By cultivating an integrated discipline, we equip individuals with the necessary tools, techniques, theories, and research methods to effectively address pressing societal issues and comprehend the intricate relationship between computing technologies and the digital society.
Where do our students go when they graduate?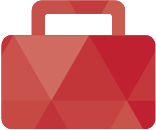 Industry
Work in firms with a strong research and development component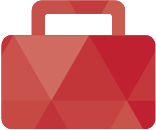 GOVERNMENT
Students enter government or military-related fields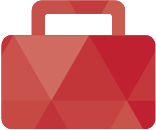 ACADEMIA
All fields are open, from the social sciences to computer science
Applying for Admission
Students apply to the program because of their desire to do research at the confluence of computer science and areas such as management, social science, law, or policy. Our students are pioneers who want to go above and beyond specialized degree programs, and have a strong interest in interdisciplinary research incorporating rigorous computational approaches.
Prerequisites
Students come from many different backgrounds. Our primary criteria are research potential and demonstrated excellence. We are looking for students who will truly excel in our program and in their careers. We may admit extremely promising students whose preparation falls short in a particular area, with the understanding the student may have to take additional courses to gain competency sufficient to enroll in star courses.